Meine

im September: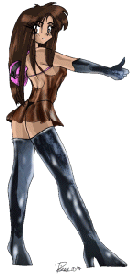 (keine bestimmte Reihenfolge)
(my (personally) monthly hits- in no particulary order..)
Ohrwuermer : (Singles)
Eagle-Eye Cherry : Are You Still Having Fun
Nouvelle Vague : Don't Go
Kings Of Leon : Sex On Fire
Andru Donalds : Mishale
Kylie Minogue : Two Hearts
Juanes feat. Campino : Bandera De Manos
Holly Golightly & Joey Ramone: I Got You Babe
White Stripes : Conquista
Nick Cave & The Bad Seeds : Dig!!! Lazarus Dig!!!
Raveonettes : You Want The Candy
Blackmail : The Good Part
Donots : Stop The Clocks
Th' Legendary Shack Shakers : Old Spur Line
Massive Attack : Herculaneum
Killers : Shadowplay
Mark Ronson : Valerie
Siouxsie : Into A Swan
Jack Penate : Second, Minute Or Hour
Last Shadow Puppets : Standing Next To Me
Gabriella Cilmi : Sweet About Me

Lange Formate : (Longplayers)
Dub Trio : Another Sound Is Dying ( LP / Roir)
Linkin Park : Minutes To Midnight ( LP / Warner)
Hot Hot Head : Happiness LTD. ( LP / Sire)
Sons & Daughters : This Gift ( LP / Domino)
Killing Joke : Extremities, Dirt & Various Repressed Emotions ( 2LP / Let Them Eat Vinyl)
Jack Johnson : Sleep Through The Static ( 2LP / Brushfire)
Andrew W.K. : Close Calls With Brick Walls ( 2LP / Andrew W.K.)
Icarus Line : Black Lives At The Gold Coast ( LP / Sweet Nothing)
Siouxsie : Mantaray ( LP / Universal)
Horace Andy Meets Mad Professor : From the Roots ( LP / Earmark)
Queens Of The Stone Age : Era Vulgaris ( 3x10" / Ipecac)
Killers : Sawdust ( 2LP / Island)
Th' Legendary Shack Shakers : Swampblood ( LP / YepRoc
Blackmail : Tempo Tempo ( LP / City Slang)
Jack Penate : Matinée ( LP / XL)
Underworld : Oblivion With Bells ( 2LP / PIAS)
Bosshoss : Stallion Battalion ( 2LP / Universal)
Menomena : Friend And Foe ( LP / Barsuk)
Flatliners : The Great awake ( LP / Fat Wreck)
Yeasayer : All Hour Cymbals ( CD / We Are Free)
vorangegangene Monate : (previous months: )